Impacted Tooth & Tooth Exposure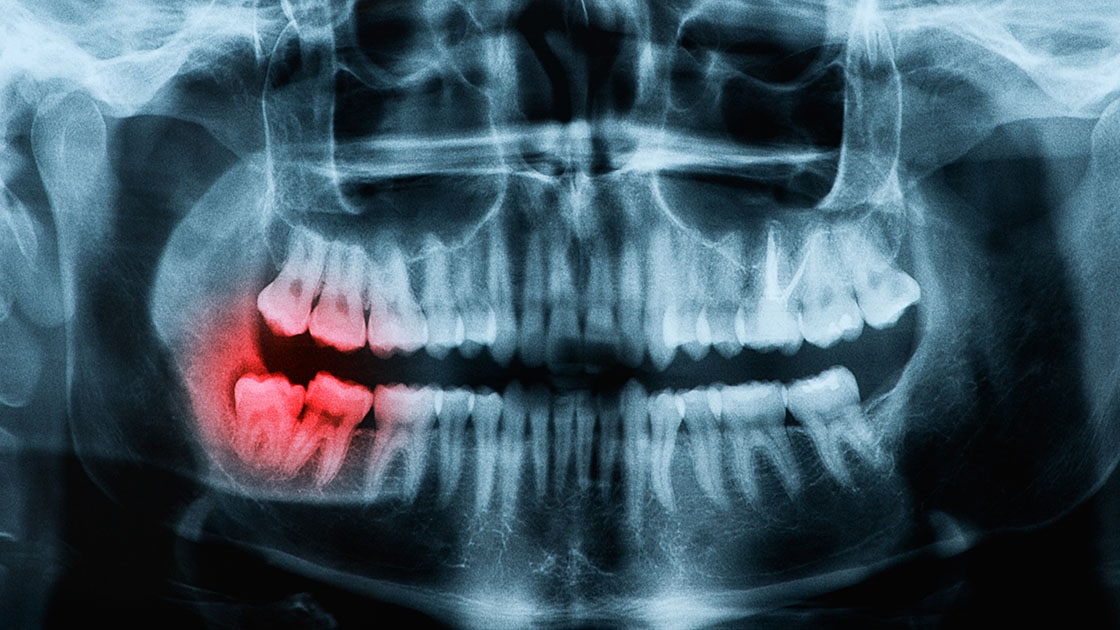 An impacted tooth is a tooth that fails to fully pass through the gums.
Impacted wisdom and cuspid (or canine) teeth are fairly common. To correct impacted teeth, there are a few treatment options. For impacted wisdom teeth, the most common procedure is extraction. For impacted canine teeth, several treatment modalities are available. Orthodontics (braces) can be used to open space for proper eruption. Primary (baby) teeth can either be extracted or surgically exposed to allow for the placement of an orthodontic bracket to help align the teeth.
Sinus Lift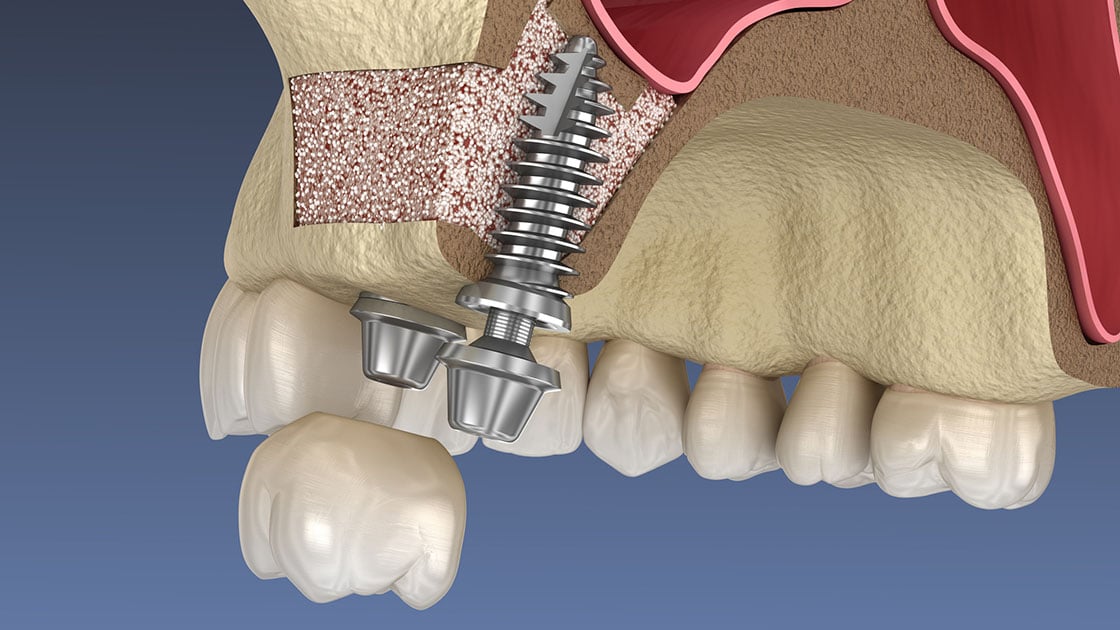 A sinus lift is a surgery that adds bone to your upper jaw in the premolar and molar areas of your mouth. To add bone, an incision is made where the premolar and molar teeth were previously located. Once the bone is exposed, a small circular shape is made in the bone to access the sinus. Once the sinus is accessed, the sinus membrane is gently pushed up and away from the upper jaw. Once this is done, bone graft material is placed into the sinus space to change the shape and provide support. Once the bone is in place, the incision is closed and the healing process begins.
Additional Procedures
Facial trauma involves injuries to the bone, teeth, skin, gums, or other soft tissues. The primary goals of treatment are to stop any bleeding, create a clear airway, repair any broken or fractured bone, and suture any damaged soft tissue. As long as there are no life-threatening injuries or neck fractures, immediate treatment is often ideal. Treatment of facial trauma often requires a hospital environment although some procedures can be performed in an office setting.
A tooth that can not be saved with restorative materials may need to be removed. First, the area will be numbed with anesthesia. The tooth is then loosened with a special dental instrument known as an elevator. After the tooth is loosened from the socket, it is removed. Stitches may be necessary after the removal of a tooth.
There are certain clinical circumstances in which oral surgery procedures will be necessary to help prepare for or facilitate the prosthetic phase of patient treatment. These procedures may include either hard or soft tissue surgery, or even a combination of the two.​Because a denture rests on the jaw bone, it is important to match the shape and size to a new prosthesis. For a comfortable fit, bone may need to be smoothed, reshaped or removed before other dental procedures. Your surgeon will consult with you to determine your specific needs.
Oral and maxillofacial pathology refers to diseases of the mouth and the jaw. Treatment options vary based on the patient's specific needs. 
The smooth, pink skin lining the mouth is called mucosa. Abnormalities in the color or texture of this skin can sometimes indicate pathology. Any concerns with the skin in the mouth, a sore that is not healing properly or a lump on the inside of the cheeks, palate, gums or lips, may merit a biopsy so that the tissue sample can be tested for oral cancer. Please do not ignore these warning signs and be sure to mention any concerns you may have during your visit.
Platelet Rich Growth Factors and Platelet Rich Fibrin are a form of mixed gel that can be applied directly into tooth sockets and other sites. Placing this material in tooth sockets after tooth extractions can improve soft tissue healing and positively influence bone regeneration. These techniques offer a new approach to tissue regeneration. PRP derives from the centrifugation of a patient's own blood and contains growth factors that influence wound healing. This is important in tissue repairing mechanisms. The use of PRP in surgical practice could have beneficial outcomes, reducing bleeding and enhancing soft tissue healing and bone regeneration.
Looking for a practice in the Cincinnati, Southern Ohio and Northern Kentucky area? Contact us at
513-791-0550
to schedule an appointment today!